Krista Davis, O.D.
Dr. Davis is a native of the Twin Cities. She grew up in West St. Paul, and graduated form Archbishop Brady High School. She was in the marching band, played soccer, was active in drama productions, and involved in Campus Ministry. She earned the Gold Award in Girl Scouts and still volunteers with scouting.
Dr. Davis was born at the former Mt. Sinai hospital, which is now the Phillips Eye Institute. She has worn glasses since she was two, and underwent strabimsus surgery and vision therapy as a child. She decided to be an Optometrist while in high school.
Dr. Davis completed her undergraduate studies at Loyola University Chicago, graduating Magna Cum Laude with a Bachelor's Degree in Biology, and a minor in Psychology. While at Loyola, Dr. Davis was a member of the Honors Program, Beta Beta Beta National Biological Honor Society , Blue Key Honor Society, and Alpha Sigma Nu Jesuit Honor Society. She also served as a Resident Assistant, Freshman Orientation and Registration Leader, and a Loyola Ambassador. She was also a member of the Intramural Champion softball team.
Dr. Davis earned a Bachelor's Degree in Visual Science and a Doctorate of Optometry from the Pennsylvania College of Optometry (PCO) at Salus University in Philadelphia. While at PCO, she was a teaching assistant for several courses, Class President, and Co-Coordinator of the Student Tutoring Program. She was inducted into the Gold Key International Optometric Honor Society and Beta Sigma Kappa Honor Society. She was Class President and spoke at the commencement.
Dr. Davis completed Clinical Externships at the Marshfield Clinic in Wisconsin and the Albuquerque Indian Health Service clinic. She also completed a rotation in Pediatrics/ Binocular Vision and Low Vision at PCO.
Following graduation, Dr. Davis completed a year-long Residency in Low Vision Rehabilitation at the William Fienbloom Viison Rehabilitation Center at the Eye Institute of the Pennsylvania College of Optometry. During this time, she received advanced training in ocular disease and supervised students during their clinical rotations.
Upon completion of her Residency, Dr. Davis traveled to Uganda as part of a VOSH mission to provide eye care to the underserved. After a week of providing eye care for the people of Uganda, she an the group travelled through Kenya on safari.
Prior to joining the Eyecare Partners team, she served as Director of Low Visions Services at the Columbia Lighthouse for the Blind in Washington, DC and worked in a private practice in Virginia. She has presented lectures and posters at both local, national, and international meetings. She enjoys educating professionals and the public on eye health and vision issues.
Dr. Davis is a Fellow of the American Academy of Optometry. She is also a member of the American Optometric Association the Minnestota Optometric Association, and the Ocular Wellness and Nutrition Society. Her areas of interest include Comprehensive Family Eyecare, Vision Rehabilitation, snd Ocular Disease.
After over 10 years of practicing on the East Coast, Dr. Davis returned to MN in 2007 to be closer to family. She is happy to be back, but thinks winters got worse while she was away.
Dr. Davis and her husband, John, live in Saint Paul in a home that has been in the family for over 60 years. In her spare time, she enjoys spending time with family, traveling, cooking, and musical theatre... She is also active in the Alumni Associations at both Loyola and Salus. Go Ramblers!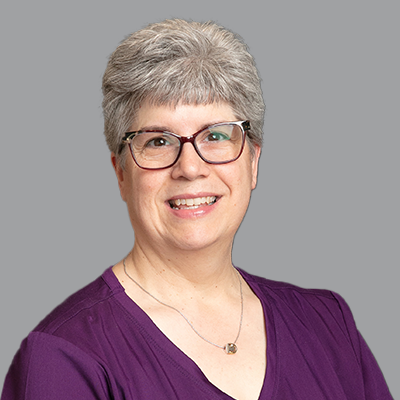 ---
Book now with
Krista Davis, O.D.